Brush Sander
WOODWORKING
SL-H4 4Horizontal Brush Head / Table fixed series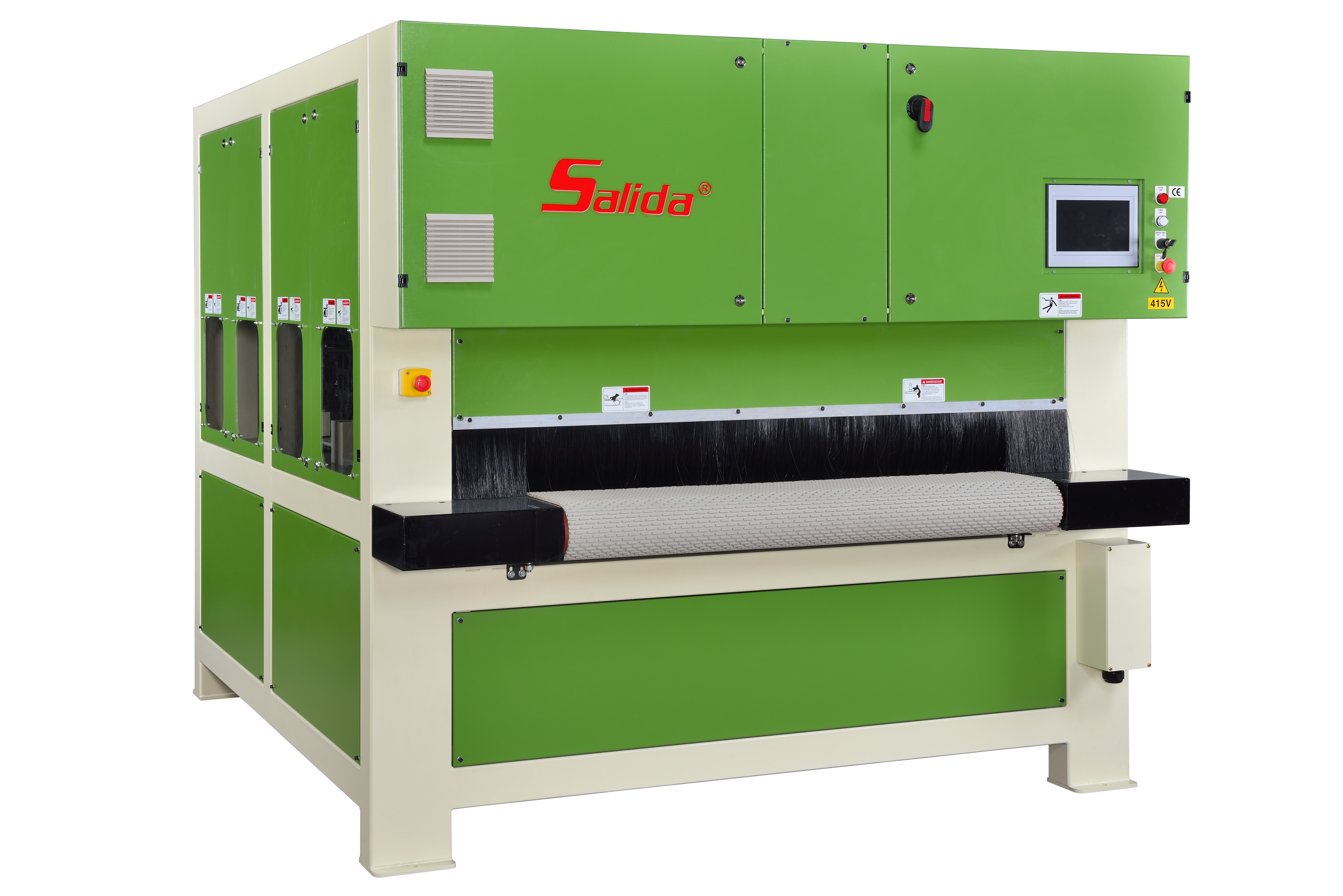 FEATURES
★ This model is suitable for sanding profile depth 8mm~ 12mm of the doors, irregular curve surface sanding, moulding profile sanding, 3D carved sanding and grooves sanding.
★ Fast working process increases the productivity and reduces the labor cost.
★ Able to have Sealer sanding function, makes each layer of sealer coating even and smooth for another coating or final painting process.
★ Eliminate the sharp edges which are formed by the roller coating after UV drying.
★ The "pulling" sanding process avoids wavy sanded surface and makes sanding deep into the milled grooves.
★ It can remove wood fibers from wood pieces.
★ Reduce the thin sanding mark (grain) left on the surface of the wood pieces.
★ PLC control Panel Screen (Man-machine interface) for user easy to operate and understand machine working status
Specifications
| | | |
| --- | --- | --- |
| Model No.: | SL-600H4 | SL-1350H4 |
| Max. Working width: | 600mm | 1350mm |
| Max. Working Height: | 100mm | 100mm |
| Min. Work-pieces: | L: 420 mm | L: 420 mm |
| Min. Work-pieces Thickness: | 5mm | 5mm |
| Conveyor Motor: | 2HP | 3HP |
| Horizontal Head: | 2HP | 3HP |
| Oscillation Function: | 1/4HP × 4 | 1/4HP × 4 |
| Lifting Motor –H4 Brush Head: | 1/2HP | 1/2HP |
| Lifting Motor –Hold Down Rollers: | 1/2HP | 1/2HP |
| Conveyor speed: | 2 ~12 M/min | 2 ~12 M/min |