Rotation Brush Sander
WOODWORKING
SL-RB Rotation Brush Machine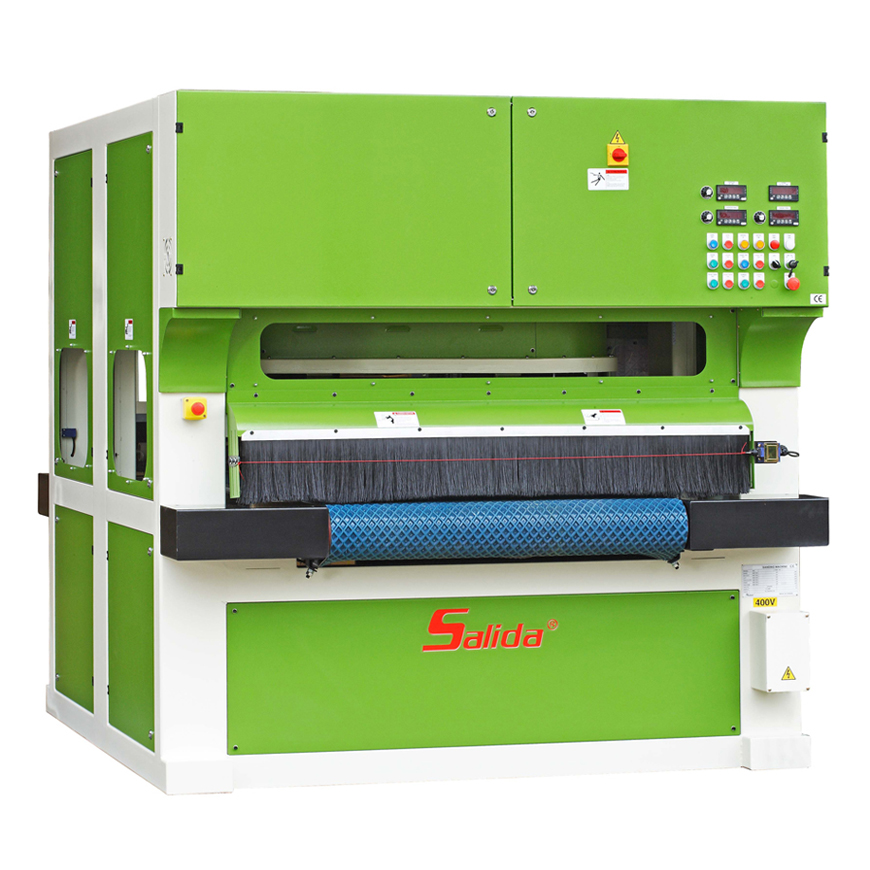 FEATURES
★The doors that profile depth more than 18mm, this machine is best choice
★The rotational sanding head with a large sanding area ensures a consistent sanding in all work piece areas !
★a perfect vacuum system guarantees that even small work pieces can be feed surely
★Large abrasives quantities make low movement speeds possible, at better effectiveness.
★It's very easy and convenient to replace the brush wear strip
★This machines install " Double Side Sanding strip" , can sanding raw sanding and sealer sanding on the same time and don't need to change the Sanding paper . so that will fit customer requirement
Specifications
| | | |
| --- | --- | --- |
| Model: | SL-1100RB | SL-1350RB |
| Max.Working Width | 1100mm | 1350mm |
| Min.Work-pieces for Vacuum | 10mm*160mm | 100mm*160mm |
| Min. Work-pieces Thickness | 5mm | 5mm |
| Track type Head | 3HP | 3HP |
| Carousel Motor | 3HP | 3HP |
| Conveyor Motor | 5HP | 5HP |
| Vacuum Motor | 15HP+15HP | 15HP+15HP |
| Speed of Track type Head | 100~250RPM | 100~2501RPM |
| Carousel rotary RPM | 2~10 | 2~10 |
| Variable Feeding Speed | 2~12M/min | 2~12M/min |
Video
The model number is : SL-RB
It has the working width between 1100 mm and 1400 mm.


We, SALIDA INDUSTRY CO., LTD, have very rich experience in woodworking furniture sanding. Especially in irregular surface furniture sanding filed.
Our sanding machine are available for many different sanding demands, such as flat surface sanding, irregular curve surface sanding, moulding profile sanding and 3D carved sanding, grooves sanding, wood grain sanding etc.
Moerover, we also provide metal working machine for deburring.